Our Team
---
Nancy Parker Wilson, President, started Greenvale Vineyards in 1992 with her parents Cortlandt and Nancy Parker and husband, Bill. By 1992, Greenvale had 14 acres of grapes and it was evident that in order for the Vineyard to be viable they had to make wine and sell wine. A graduate of St. George's School in Middletown, RI and Wesleyan University in CT, Nancy is an avid preservationist and spent eight years as a landmarks commissioner for the South End, Boston. Prior to taking on the role of General Manager at Greenvale, she was the public relations director for the two Boston area Zoos and a community relations representative for some Boston based businesses. Currently Nancy serves on several boards and has been awarded twice for Excellence in Business by the Newport County Chamber of Commerce. Greenvale was also recognized as farm of the Year by the Eastern RI Conservation District in 2018. Nancy and Bill have five children and three grand children.
William F. Wilson (Bill, Sr.) is an architect with Wilson/HGA in Boston. His architectural practice is recognized for designing and building college and university buildings with a specialty in the sciences. Bill was responsible for the 2000 restoration of our 1863 stable-turned-tasting room. Bill can be found giving vineyard tours on Saturday afternoons, as well as indulging in the perpetual, cathartic task of disposing of thorny bushes and trees with a chainsaw and brush pile. Bill is on the board of the Preservation Society of Newport County.
William I. Wilson (Bill) is the Operations Manager at Greenvale Vineyards. His role is to focus on winery and vineyard activities on a day to day basis. Before joining full time, Bill spent the previous summers, harvests, and bottling seasons working at Greenvale, all while pursuing his degree in sustainability and anthropology at Northeastern University. It was during this period that Bill became enthralled with the winemaking process from start to finish. After receiving his social science degree, Bill began interning intensively under Richard in the vineyards and the cellar, while taking additional coursework in chemistry, molecular biology, and plant sciences from University of Rhode Island as well as Community College of Rhode Island. As a winemaker, he is interested in producing wines that are elegant, structured, nuanced and distinctly coastal New England.
Richard Carmichael, Consulting Winemaker, joined Greenvale in 1997 as Winemaker. Prior to Greenvale, Richard had been assistant winemaker at Williamsburg Winery in VA. Richard graduated from California State University at Fresno with a Bachelor of Science degree in Enology and worked at a number of wineries In CA. He and his wife moved back to the East to be nearer their family. Richard chose to work at Greenvale because of the ability to work in the vineyards, too. Greenvale's wines have won many awards thanks to Richard's great skill.
Hever Ortega, Vineyard Manager, joined Greenvale Vineyards in 1992 as an assistant in the vineyards. He was promoted to Vineyard Manager in 1994. Hever moved from Guatamala and was hired by Cortlandt Parker to assist in the then new venture. Hever became a United States citizen in 2002. He is responsible for the Vineyards 27,000 vines. Hever lives with his wife and two sons in Warwick, RI
---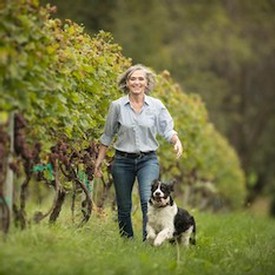 Nancy Parker Wilson
Owner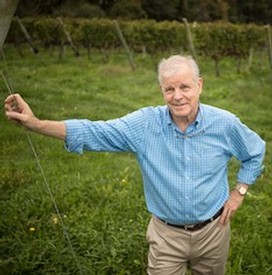 William F. Wilsonarchitect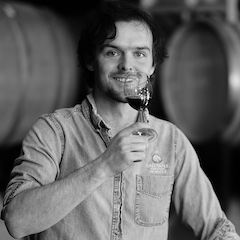 Bill WilsonWinemaker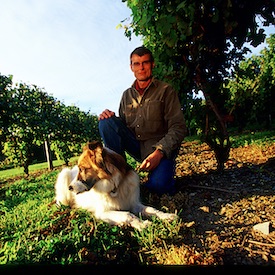 Richard CarmichaelWinemaker Consulting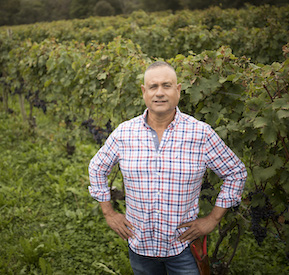 Hever Ortega
Vineyard Manager